How Can Technology Improve Your Bar in 2018?
Find Out How Control Systems Can Dramatically Enhance Your Business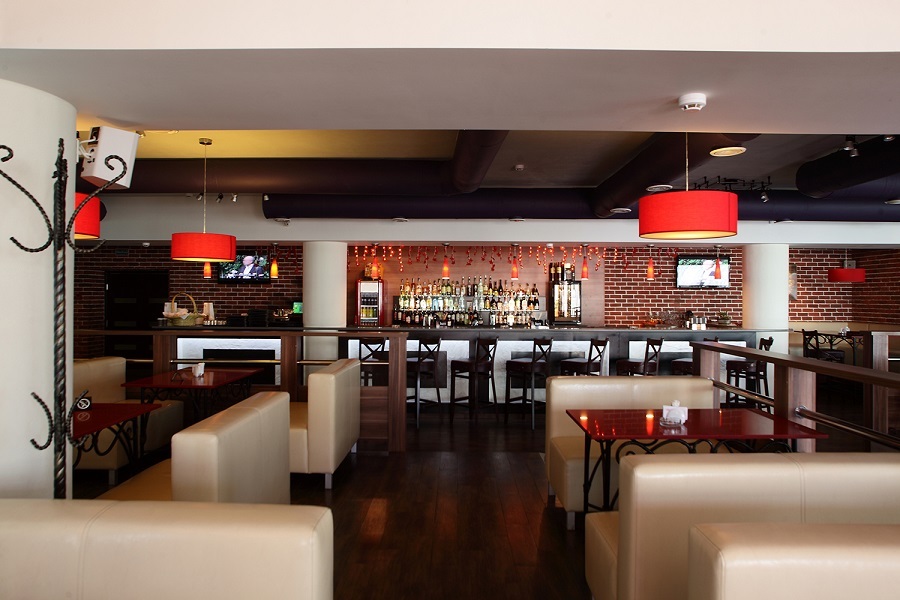 The new year is underway, which means you're just beginning to follow through on those 2018 resolutions.
We at Epic Systems are curious: Is one of your resolutions to improve your bar's profits?
If that answer is yes, we have the perfect way you can enhance your business – invest in building automation and integrated technology control.
What does that entail? We'll explain below.
With custom control and automation technology, you not only can make your establishment more enjoyable to customers, but you also can revolutionize the way you run your Phoenix, AZ bar.
SEE ALSO: Take a Load off of Your Lighting Control System With Motorized Shades
Add Convenience to Day-to-Day Operations
In a fully integrated control and automation system, you can control your bar's lighting, shading, HVAC, audio/video systems and more, all from one interface.
Best of all, you and your employees can access this system through a variety of easy-to-maneuver devices – including remotes, in-wall keypads or touchscreens.
You even can manage your system through a smartphone or tablet application, meaning you can control your bar from anywhere.
This means you'll never have to worry about leaving doors unlocked or lights on after hours.
With building automation, you also can program your system so that lights automatically turn on and off at specific times every day and even save on energy consumption while your bar is unoccupied.
That's only the tip of the iceberg, though, regarding what a control system can do for your establishment.
Improve Customers' Experience
As a bar owner, you likely want your customers to have a positive experience at your establishment.
With a control and automation system, you can encourage an enjoyable atmosphere from the moment they walk through your door.
You can greet them with an audio distribution system that plays music in high-fidelity definition and a lighting system that produces soft colors that encourage conversation and livelihood.
In the event customers ever want to watch something specific on one of your establishment's many TVs, changing the channel is as easy as touching a button. You don't need to scramble to find the right remote.
And you can change your thermostat's temperature directly from your control interface – so you can adjust for crowd levels as the night progresses.
If you operate your business during daytime hours, you even can have motorized shades automatically roll down at the detection of direct sunlight.
You can't always control how a customer will enjoy your bar – but with technology, you certainly can inspire a positive experience.
Enhance Security Presence
With an automation and control system, you can access your bar's security system from anywhere.
And even when you're not actively paying attention to your system, it can alert you to any potential breaches.
After a professional installation and integration, you can view your bar's security cameras, remotely lock doors and windows and even activate your alarm system, directly from your control interface.
In the event an intrusion ever occurs, your automation system immediately will detect the breach and instantly send a push notification to your phone. That way, you can be ready-to-act within moments' notice.
Don't worry if you ever need to view previous security camera footage, either. You can access your system's high-definition recordings anytime.
We at Epic Systems can expertly install a building automation and control system customized to your Phoenix, AZ bar's needs. If you have any questions about automation and integrated technology control, we encourage you to reach out.
To get in touch with us, you can either call (480) 888-5571 or fill out a short form by clicking the button below. We look forward to assisting you!